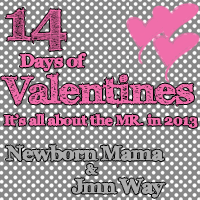 Hi friends :) I hope you all had a great Valentine's day yesterday! I am excited to share this past weeks Valentine's with you! Wanna know what this is all about? Check out week one's post
here
&
here
.
Day 8-

We had a date night, grabbed some food where he wanted & he got something for his jeep.
Day 9-
We had a service project that lasted through the afternoon but after we came and just hung out all night. We seriously just watched a fav show while he was in and out working on his jeep. Something he really loves to do. Later we grabbed him some coffee & me some Rita's ice.
Day 10-
Made his coffee for him in the morning & we grabbed lunch where he wanted to.. Mcdonald's haha :) I also cleaned the Kitchen and vacuumed so we would be prepared for youth that night.
Day 11-
Left him a coupon somewhere hidden. I left it in his iPad cover.. we had small group this night and I was concerned a high schooler would find it ;-) I also vacuumed the whole upstairs. Trust me, this is a big deal to him!
Day 12-
I went all out today for some reason.. In the morning we grabbed coffee at his new fav. place, Dutch Bros. He loves their 6 espresso shot ER-911. Weirdo. I baked cookies.. Oatmeal Raisin (it's what he wanted.) I made a scrumptious dinner & cleaned our house. Also, while he was at staff meeting I ran to Starbucks & got him another coffee drink & surprised him with it while he was in his meeting.
Day 13-
Nathan used his coupon for a night in with just me and him & some Jesus talk. I made a pizza and set our table & we spent a long time just talking about what the Lord has been personally doing in each of our lives.
Day 14
- Nathan actually wouldn't let me do much today. By now he had caught onto what I had been doing & said Valentine's day was for me. But don't be fooled, I had a couple tricks up my sleeve. I dressed all fancy for our night in. He had bought me a beautiful dress when we were dating that I had worn to the Phoenix Symphony one year. I haven't worn it since because it's a little too revealing. Last night was the perfect night to wear it for our night in alone though. I also made dessert!
I would argue that this was the best Valentine's to date. Nathan made a
really
yummy pumpkin pasta dish with garlic bread sticks. He set up the table & turned on some music. Later, we danced for a while & just talked. It was really special. Nathan also got me the most
thoughtful
gift ever & you can read about that
here.
Gizzy in his "valentine" attire.

I have had so much fun showing my hub love in different ways these past couple of weeks. Like I mentioned before, I don't plan on stopping today but continuing this in whatever ways I can all the days of our lives :)


How did you love your husband this week?
Link up with us and share the
LOVE

.
Follow your Hosts, and go find more ideas!

Don't forget to grab our button & hashtag #14daysofvalentines on Instagram & Twitter.