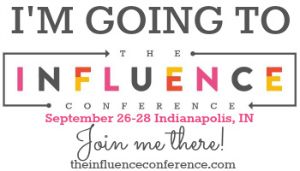 I have wanted to go this since the first time I saw a friend tweet about it.
I just never thought it would actually happen.
Then last night, while talking to my bloggy BFF, Teressa, about making arrangements to go to a different conference together, (because we would be able to go for less) she says..
"My husband just said, why go to that one, when you really want to go to the other one."
Funny, my husband was telling me the same thing..
And so we bought our tickets and will be on our way in a little over a month!
Oh and just one of the cool things about that week.. The 28th just so happens to be my Birthday! It really doesn't get any better than that!
Let me first say, I am SO excited to meet
Teressa
! She has been such an amazing friend to me since starting this little blog. I could go on and on about how much we have in common and how great it has been to have a friend in the same type of ministry as me who always encourages me and gives sound advice. We have always wanted to meet and hang out and have never found the chance before now!
If it weren't for my husband and Teressa's encouragement I am not sure I would be.
But I feel so, so blessed to be able to go.
I am SO excited for this. I cannot wait to hear stories, meet the other bloggers who encourage me daily with their words, and learn how to make the most of Jesus on my blog. Because really, that's why I write anyway, for Him, and being better equipped to do so is my heart's desire.
I already know He is going to do GREAT things there!
If you're going, I would LOVE to connect with you beforehand..